Description
* PLEASE NOTE, THESE SADDLES ARE MADE TO ORDER. IF YOU REQUIRE A SADDLE IMMEDIATELY, PLEASE PHONE OR EMAIL US TO SEE WHAT WE HAVE IN STOCK THAT MAY SUIT YOU.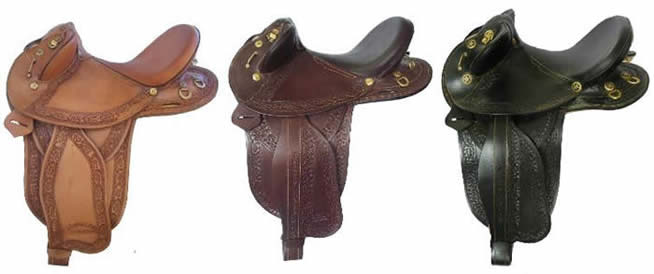 The new Limited Edition Barkly Super Stock is fully hand tooled and built on our own
designed fibreglass tree. This registered design is one piece which means that both the tree and knee pad are covered by our 5 year guarantee. The saddle is made of European cow hide and has solid brass fittings. The Super Stock is beautifully hand carved and the fenders are web reinforced. The dip in the seat is 5 inch and the knee pads measure 4″ at the front. Because the tree is recessed you have 5 inches at the rear of the pad. The weight is around 8 kilos.