SADDLE TREE GUARANTEE
The carved timber trees used by James Saddlery have a solid metal gullet and side rails. The timber trees have a five year guarantee.
The fibreglass trees designed by Trevor James are one piece. This means both the tree and kneepads are covered by a guarantee. The saddles made in our workshop carry a 10 year guarantee The saddles we have made overseas carry a 5 year warranty.
Horns can be fitted to any of the saddles designed by Trevor James. They can be a fixed part of the saddle and in that case carry a five year guarantee. Also available is a removable horn, which is polished alloy and simply bolts on.
The trees used in the Flex Tree saddles are made by us and carry a 5 year warranty.
Any of the swing fender saddles we make in our workshop may be fitted with the Rotating Stirrup Bar, which ensures full free fender movement. The Stirrup bar assembly contains a heavy duty bearing which is sealed and pre packed with lubricant. The bearing is easily replaced but carries a five year guarantee none the less.
The guarantee on the trees and stirrup bar assembly does not cover misuse, abuse or damage caused by horse or rider. It applies to faulty workmanship only. Final decisions on any warranty claim will be made by James Saddlery and freight on returns will be paid by the purchaser.
James Saddlery does not authorise any other person, business or organisation to accept or authorise warranty work on its behalf.
SADDLE SATISFACTION GUARANTEE
James Saddlery will not refund, but we gladly exchange. When you purchase a saddle from James Saddlery you can order in confidence. When your new saddle arrives, if it does not suit for whatever reason, too big, too small, we are happy to accept it back for alteration as required. If alteration is not possible then we will exchange it for a brand new saddle or for any other item or items to the same value.
The criteria for returns is that the saddle must come back completely unmarked and in brand new condition. Notification of a possible return must be received within 7 days of the customer receiving the saddle. Freight on returns and replacements must be paid by the purchaser.
James Saddlery does not authorise any other person, business or organisation to authorise returns or exchanges on its behalf.
WARNING! REGISTERED DESIGNS, TRADEMARKS, PATENTS AND APPLICATIONS PENDING ARE THE PROPERTY OF JAMES SADDLERY. INFRINGEMENT OF THESE REGISTRATIONS, THOSE PENDING OR THOSE THAT ARE THE INTELLECTUAL PROPERTY OF JAMES SADDLERY AND HAVE THE PROTECTION AFFORDED BY COMMON LAW FOR LONG TERM USE WILL RESULT IN IMMEDIATE LEGAL ACTION.
SADDLE TREE STRENGTH?
LOOK AT THIS!!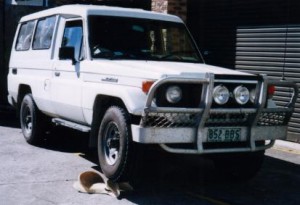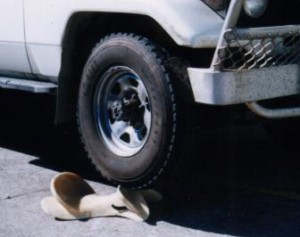 THIS IS WHY JAMES SADDLERY GIVES A TEN YEAR GUARANTEE
THE INDESTRUCTIBLE SANTA MK III TREE.
THESE TREES ARE ONE PIECE REGISTERED DESIGNS AND ARE CONTAINED IN ALL JAMES SADDLERY FIBREGLASS TREE SADDLES.