Description
* PLEASE NOTE, THESE SADDLES ARE MADE TO ORDER AND WILL TAKE 4 – 6 WEEKS TO BE COMPLETED.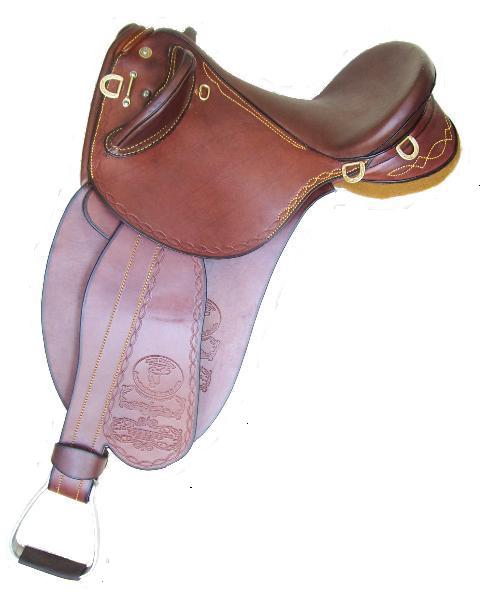 This saddle is becoming increasingly popular with endurance riders. It has the fenders mounted on Revolving Stirrup Bars. The stirrup bars themselves are mounted on steel roller bearings. This allows the rider perfect balance and eliminates "fender drag" which places excess stress on knee and hip joints.
The saddle itself is suited to those short back horses popular with endurance riders. This saddle is 16 1/2″ in seat length but is only 20 inches long in panel length. (the panel is the area that contacts the horses back). Most fender saddles are 23″ minimum. The panels are hair lined. This means the hair will compact to take the shape of the horse you are using. Access slots are made in the panels so hair can be added or removed to suit different horses. Hand tooled and light weight, you and your horse will join this saddle in the winners circle.