Description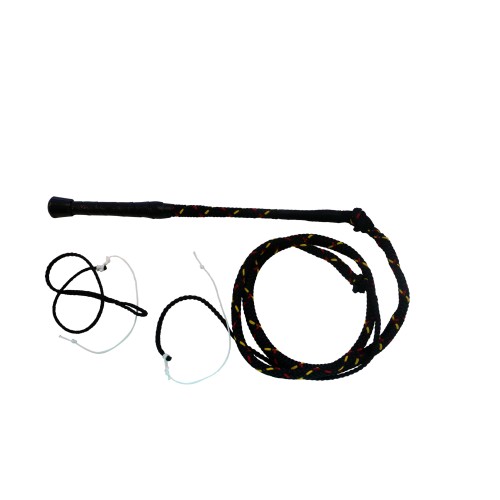 Description
• All weather, low maintenance, long lasting synthetic stockwhip made with traditional whip design principles.
• Karaka has reinvented the stockwhip for a long lasting, rot resistant life.
• The lead-loaded whip thong is 100% synthetic meaning it works perfectly in wet weather and if it gets dirty you can give it a quick wash and get right back to work!
• The durability and strength of this whip makes it very suitable for novice users, and it requires no maintenance or dressing – unlike leather whips.
• The Karaka Synthetic Stockwhips cannot rot.
• The 4 and 5 foot whips are suitable for stockyards and confined spaces, and the 6 foot whip is ideal for use on horseback, in the paddock, or length work.
• Made in New Zealand, Karaka Whips are the number one working whip for moving cattle in New Zealand, and they are now available in Australia.
Features
• Synthetic stockwhip
• Will not rot